20 November 2018
AIRPORT SOLUTIONS INDONESIA TO ADDRESS INDUSTRY FUTURE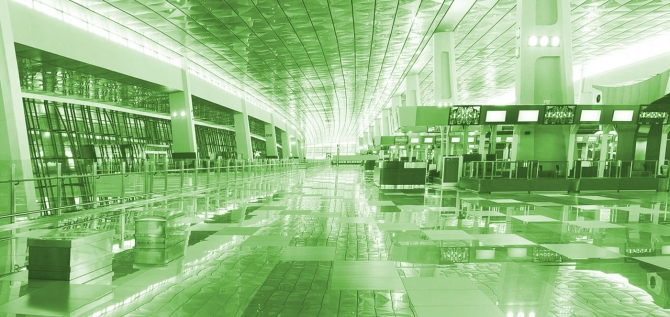 Click on image to download high resolution version
Two Day Event Will Feature International Exhibitors and Government Support
Airport financing, growth and the impact of future technologies will all be discussed at Airport Solutions Indonesia when it returns from 5-6 December at Jakarta Convention Centre. The two-day event is supported by the Indonesia Ministry of Transportation, IABI, Angkasa Pura I; Angkasa Pura II; AirNav Indonesia and the National Transportation Safety Committee (KNKT - Komite Nasional Keselamatan Transportasi).
Airport Solutions Indonesia will bring together key leading figures from the Indonesian Airport Industry to discuss the biggest disruptors facing the industry in South East Asia. Among those speaking at the event will be Shao-wei Huang, Senior Associate at Zaha Hadid Architects, the firm responsible for the design of the new Beijing Daxing International Airport. Due to open next year with eight runways serving 100 million passengers annually, Bejing Daxing will become the world's largest airport. This project will form the basis of a case study as part of Huang's session focused on enhancing passenger experience with innovative airport design.
Other speakers at the event include  Polana Banguningsih Pramesti, Director General of Civil Aviation, Indonesia Ministry of Transportation; Naning Adiwoso, Founder, Green Building Council Indonesia; Achmad Royhan, VP Information Technology of Citilink Indonesia and Gautsil Madani, Senior Vice President of PT Angkasa Pura II. 
Indonesian airports are among the busiest airports in Asia, according Global Business Guide Indonesia. It states Soekarno-Hatta International Airport has reached up to 1,200 – 1,700 occurrences per day, far above the regional average compared to Kuala Lumpur with 971, Changi with 948, and Suvarnabhumi airport with 868 per day.
CAPA Centre for Aviation reports that Indonesian airports handled more than 34 million international passengers in 2017, an increase in international passenger traffic of 20%. While forgeign airports account for 60% of international traffic, Indonesian airlines flew more than 12 million scheduled international passengers and are reportedly gaining market share.
The event has attracted exhibitors from further afield than Asia, illustrating the global reach of the market interest. In particular, Airport Solutions Indonesia will feature, for the first time, a UK Pavilion comprising some of Britain's key airport companies including Roadgrip, Ipsotek and Synergict.
"We are pleased to be able to bring together such a renowned line up of speakers for the Airport Solutions Indonesia conference ," said Rachel Sturgess, Portfolio Director at show organisers Tarsus F&E LLC Middle East. "The Support we have had from the government and the industry demonstrates the importance of the event. It is fantastic to bring so many key leaders together to help discuss the future growth of the Asian airport industry at a time when so many opportunities are available."
Airport Solutions Indonesia takes place 5-6 December at the Jakarta Convention Centre, co-located with Cyber Security Indonesia. To find out more about participating in Airport Solutions Indonesia 2018, contact
info@airportsolutions.com
or visit
www.airportsolutions.com/indonesia
. Delegates can register online at the same address.