19 September 2018
ASIA'S AIRPORTS FACING ACCELERATED FUTURE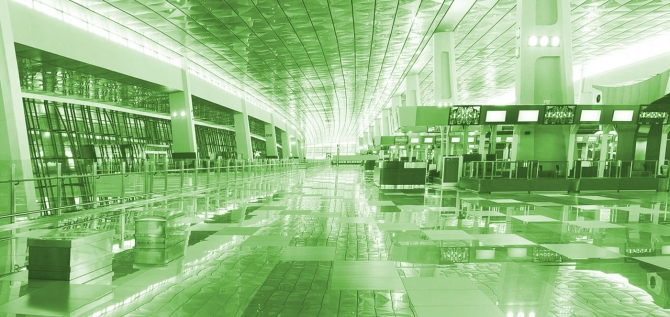 Click on image to download high resolution version
Airport Solutions Indonesia to Examine Opportunities
Airport Solutions Indonesia, taking place 5-6 December at the Jakarta Convention Centre, will once again be officially supported by Angkasa Pura Airport. The two day conference and exhibition will be opened by M. Iksan Tatang, Executive Chairman, IABI and will feature a number of key industry leaders keen to share their knowledge on how to drive airport development and digitalization in the region while solving Indonesia's infrastructure.
Speaking of IABI's support for the event, Tatang, said, "We have seen consistent passenger growth in Indonesia, the development of these airports and surrounding cities will benefit the entire economy. We extend our support to create a platform which will enable the aviation sector to embrace new technology to improve safety, efficiency, connectivity and capacity."
Indonesia's unique geography hosts over 600 airports, most in undeveloped areas. Airports such as Silangit is one of the fastest growing in Indonesia and paving the way to boost international tourism with a recent terminal expansion and runway extension.
The South East Asia aviation market is booming, yet there are concerns that airport infrastructure and development may not be progressing quickly enough to meet the growing demand. Rachel Sturgess, Portfolio Director at show organisers Tarsus F&E LLC Middle East, stated, "The growing aviation market opens opportunities for South East Asia to increase economic profits, enhance business opportunities and gain international prominence. All links in the buying chain need to be prepared to maximise the opportunities this growth offers.  Airport Solutions Indonesia will provide a much needed platform to connect key stakeholders from manufacturers, airport operators, developers, regulators and investors, through to end users."
Airport Solutions Indonesia will bring together high-level officials and decision makers who will discuss and debate topics that impact the future of aviation in South East Asia. Critical topics to be addressed are those with direct impact on the global travel and aviation market; such as the importance of airport connectivity, sustainability, digitalisation, automation, analytics, air traffic and security.
Ensuring sufficient and cost-efficient infrastructure in South East Asia is a top priority and a key theme to be discussed at Airport Solutions Indonesia. The two-day conference agenda will feature sessions including creating a competitive connected airport; advancing air traffic management, airport security, airport development and expansion and airport 4.0. 
Speakers at the event include Elina Effendi, Group Head of Corporate Development, AirAsia Group speaking on the accessibility of travel and tourism in the region; Ibu Naning Adiwoso, Chairperson, Green Building Council Indonesia looking at maintaining high sustainable levels of growth while minimizing environmental impact; while Achmad Royhan, VP Information Technology, Citilink Indonesia will discuss optimising customer journeys through the use of data driven insights.